MINI R53 Cooper S Park Distance Control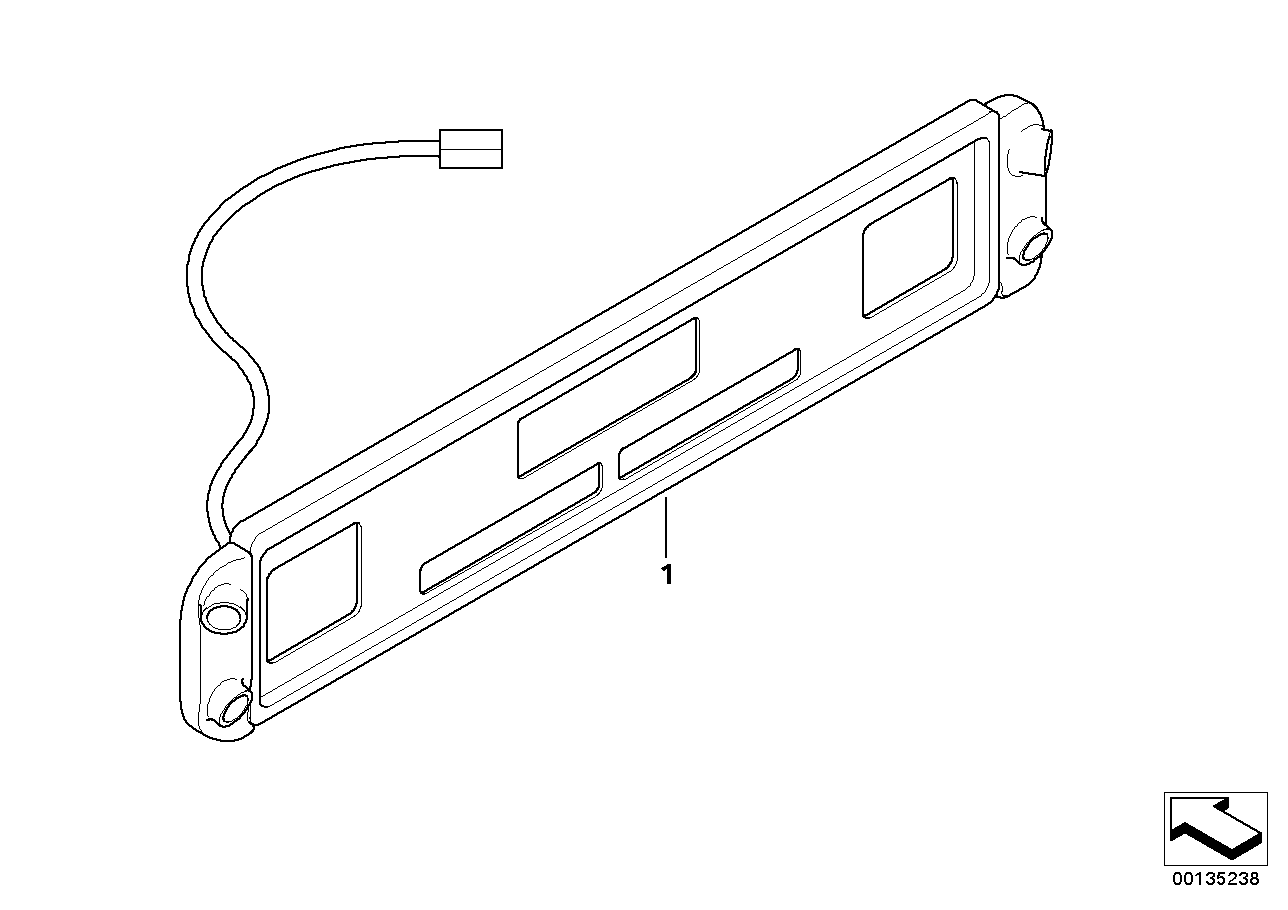 No.
Description
Supp.
Qty
From
Up To
Part Number
Price
Notes
i
Important notice:
The installation instructions are not
included in the retrofit kit. Print out
the latest update of the instructions
from
the Aftersales Assistance Portal (ASAP)
and hand them over to the customer.
01
Retrofit kit PDC-low rear
MINI
1
66210392378
ENDED, +core, EBA 0394821
only in conjunction with
01
Retrofit kit PDC-low front
MINI VORN
1
66210303095
ENDED, EBA 0391100
only in conjunction with
--
Spacer
1
51161943121
$0.48
--
Sheet metal screw
4,8X38
1
07119904797
$0.35
ENDED
01
License plate holder
ECE
1
66210393687
ENDED
Size is for German registration plate.
01
Retrofit kit PDC-low rear
MINI USA
1
66210397618
$321.95
ENDED, EBA 0411355
Set contains license plate bracket.
Notes
ENDED = the part has been discontinued (no longer available).
+core = plus core charge (possibility of a return of the old part)
EBA = Einbauanleitung (Installation instructions)
Copyright © RealOEM.com