3' E46 M3 Ultrasonic sensor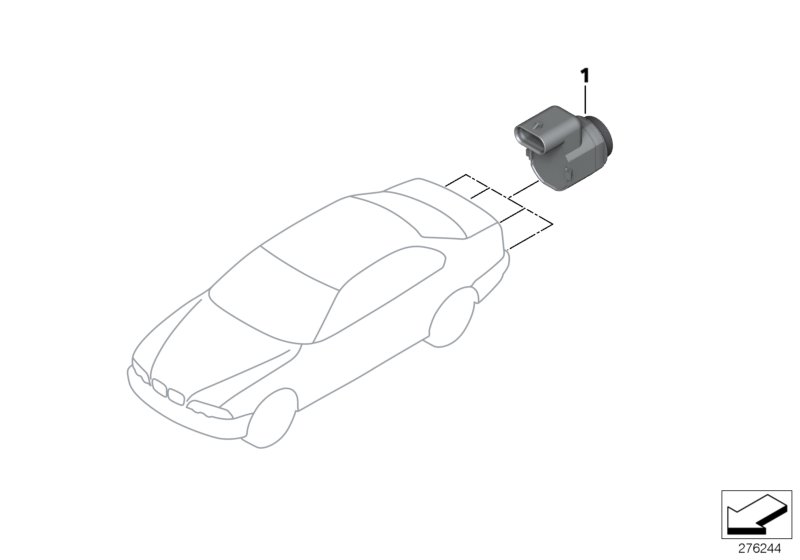 No.
Description
Supp.
Qty
From
Up To
Part Number
Price
Notes
i
IMPORTANT NOTICE!
The replacement part concept for the
ultrasonic converter has been revised!
For important information refer to
product information in the ASAP
'New replacement concept for painted
Park Distance Control (PDC)
ultrasonic converter'
01
Ultrasonic sensor, color code
4
03/2003
66202180145
+core
Important notice:
Control number for Individual
and unlisted colors.
Notes
+core = plus core charge (possibility of a return of the old part)
Copyright © RealOEM.com