3' E90 LCI 330i DVD System Tablet Single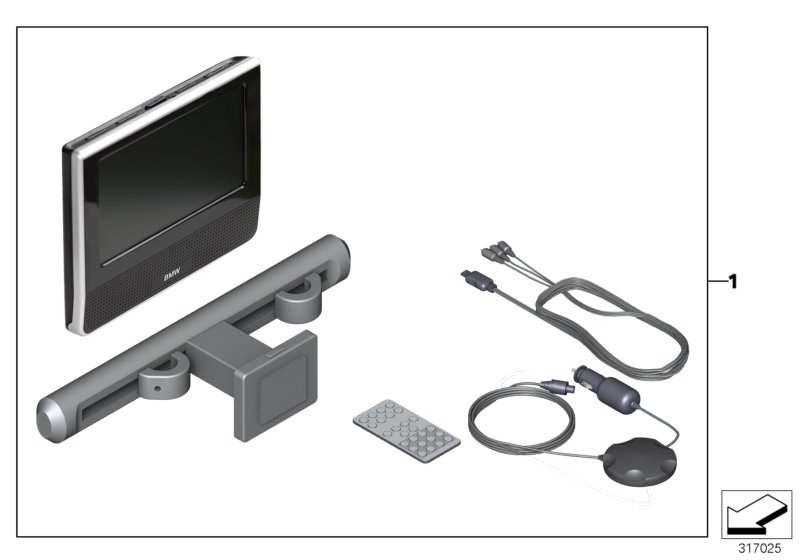 No.
Description
Supp.
Qty
From
Up To
Part Number
Price
Notes
i
Important: Do not offer this retrofit
for new vehicles!
Technical factors prevent homologation
for new vehicles.
Also check to determine whether
this installation violates
national regulations.
Delivery status: Country code 2. The
dealer may revise the country code as
required, for instructions please refer
to
the Aftersales Assistance Portal (ASAP).
Region code 2 is intended for the
following regions: Europe, Japan,
Middle East, Egypt, South Africa,
Greenland
Replacement part, see Text-Image-Unit
65_2038.
01
DVD System Tablet Single
1
65122317994
ENDED, EBA 2160232
Complete retrofit kit with only one
player/screen unit.
Two sets can also be used in
combination in one vehicle. To
view one film on both screens
Position 6 in Text-Image-Unit
65_2038 will also be
required.
Notes
ENDED = the part has been discontinued (no longer available).
EBA = Einbauanleitung (Installation instructions)
Copyright © RealOEM.com