3' E90 LCI 330i BMW LA wheel M star spoke 193M - 18"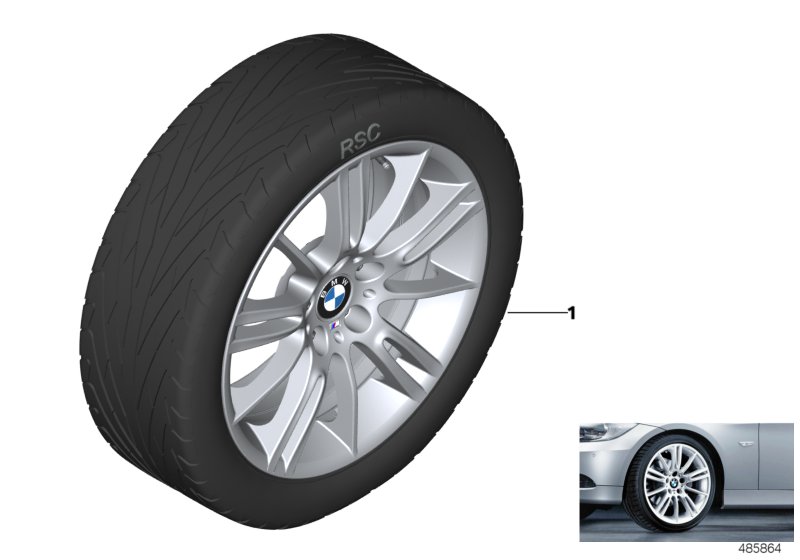 No.
Description
Supp.
Qty
From
Up To
Part Number
Price
Notes
Runflat tires with emergency running
properties
Mixed tyres
Front axle 225/40ZR18 88Y
Rear axle 255/35ZR18 90Y
Tires Michelin Pilot Sport 2 ZP
01
Set complete alloy wheels summer
1
36110413599
ENDED
Notes
ENDED = the part has been discontinued (no longer available).
Copyright © RealOEM.com