MINI Coupé R58 Cooper S Winter wheel w.tire S-winder R102 - 16"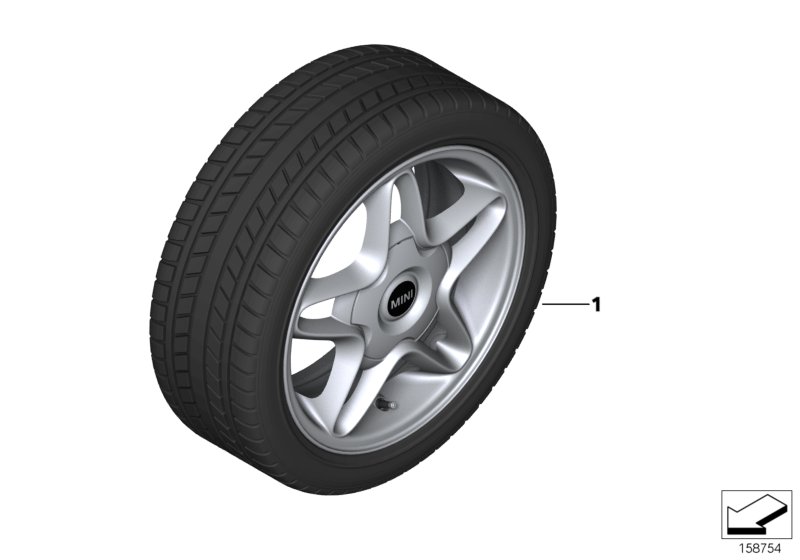 No.
Description
Supp.
Qty
 From 
 Up To 
Part Number
Price
Notes
For vehicles with
Tire pressure display
and
Sport brake system
Runflat tires with emergency running
properties
Tire M+S Dunlop SP Winter Sport 3D ROF

S2VBA=No

SZZDA=No
01
Complete alloy wheel winter
195/55R16 87H
4
36110420631
ENDED
Notes
ENDED = the part has been discontinued (no longer available).
Copyright © RealOEM.com