MINI Coupé R58 Cooper S Fluid-change kit, autom. transmission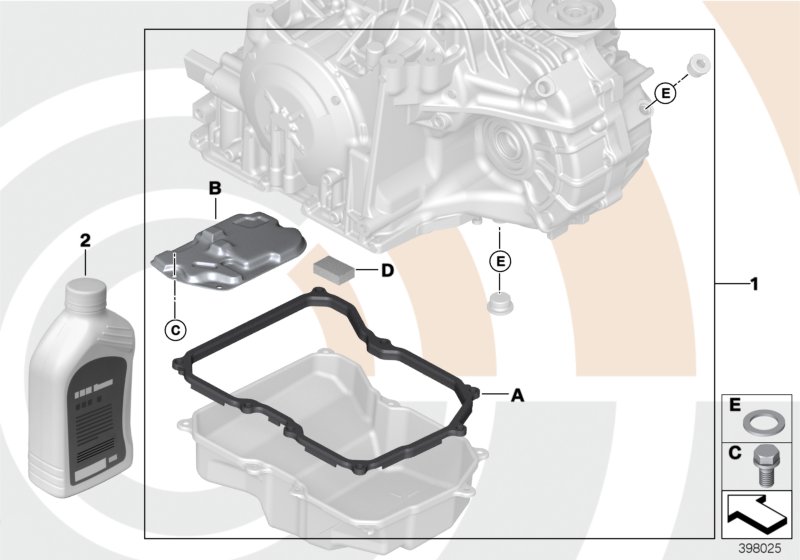 No.
Description
Supp.
Qty
 From 
 Up To 
Part Number
Price
Notes
Important!
Please observe repair instructions
Check transmission fluid/oil type!
01
Fluid filter kit, autom. transmission
VALUE LINE
1
24152361176
To be ordered only by non-US dealers
02
Automatic transmission fluid JWS 3309
1000ML
X
83227542290
Important!
It is vital to observe the oil
balancing procedure described in the
repair instructions.
The required oil quantity can vary!
Copyright © RealOEM.com